Kitchen display for Square POS
Let's connect to Bump to
manage your orders on a screen
Try for free. No credit card required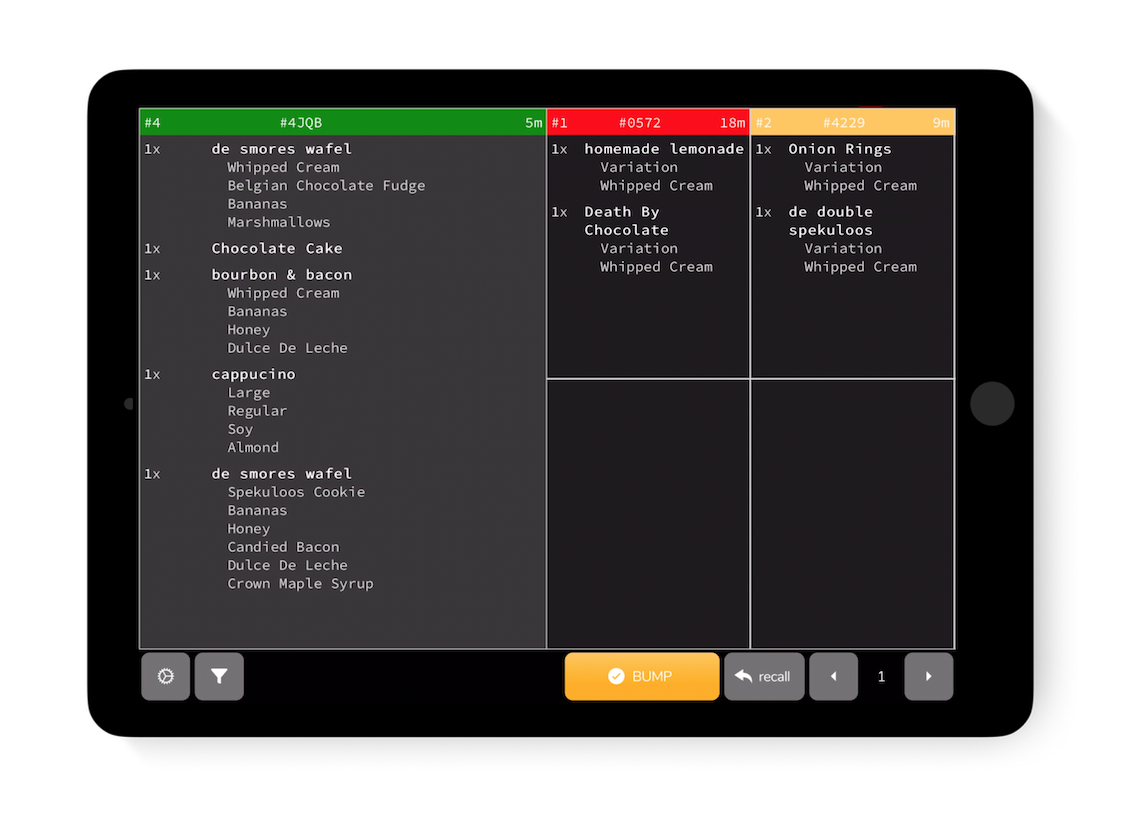 Join thousands using Bump KDS
"Bump gives us confidence that every order is served on time."
"Our customers are happier because they get their food faster and we are eco-friendly with Bump"
"Bump makes our lives easier and is a must have. We love Bump."
Why Choose Bump KDS?
Digitize your kitchen
Allow your employees to track orders in real-time on screens so you're more sustainable.
CREATE UNIQUE EXPERIENCES
You're unique. Square with Bump makes each customer feel unique.
BUILT FOR SQUARE
It takes seconds to connect any phone, tablet, or desktop with your Square account.
SIMPLE, LOW PRICING
After a 14 day free trial, Bump is just $19/month paid annually per location.
Try for free. No credit card required